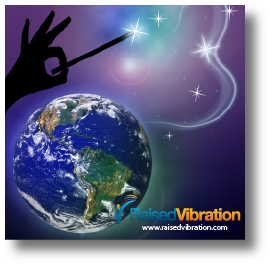 Many people feel resistant to asking the universe (and others) for what they really want because they feel worried that in some way it might be selfish to do so. They think that if they ask for what they want someone else will lose out. Or perhaps subconsciously they don't feel truly deserving. This is what it is like to live in 'lack', (ie: the belief that there is not enough for everyone, and that not everyone can have what they truly desire and need).
This couldn't be further from the truth and this video from Abraham – Esther and Jerry Hicks, explains how when we are not afraid to ask the universe for what we truly want it is actually better for EVERYONE, and you will be more in alignment with the source (God, love, a higher being, or whatever that source is to you). This is living in abundance.
Remember we are the creators of our own lives.
To learn more about how to raise your vibe and create more of what you want in your life go HERE
https://raisedvibration.com/wp-content/uploads/2013/04/Ask-for-what-you-want.png
265
270
Vibe Team
http://raisedvibration.com/wp-content/uploads/2017/04/raised-vibration-logo-v2.png
Vibe Team
2013-04-29 07:37:27
2013-05-06 10:03:44
Is It Selfish To Ask The Universe For What You Really Want?