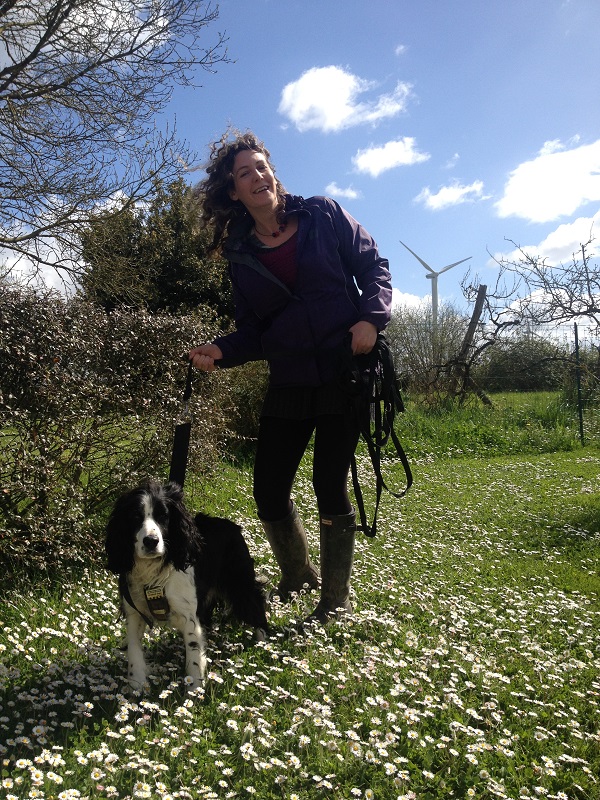 Perhaps you have developed some awareness of  The Law of Attraction and the art of manifesting. You are beginning to understand how the universe and your own vibration work, and you are putting the principles to work to the best of your best ability in your own life. Yet you are still not yet seeing the results you want. When this happens it can be hard to keep the faith in the law of attraction and it can feel very frustrating.
For most people it takes time and practice before they begin to experience manifesting in it's full glory and realize what they are really capable of. Sadly not everyone makes it and many people give up before they reach that stage. I am here to tell you not to give up! Read on to find out why.
Personal Development is an on-going process. It isn't that you reach a certain place and that is 'it', you're done, no more growth needed. In fact if we are not growing and expanding we are dying (the same is true in nature, if something is not growing and increasing, it's dying). However you can certainly create and achieve goals along the way, and these goals can serve as markers and signs of success.  Achieving them doesn't necessarily make us any more happy than we already were day to day. So it is important to also focus on being in the moment, and improving daily, both within yourself, and also in terms of your environment and experiences.
With this in mind we would like to share this week's 'Success Story'.
Julie is one of the Vibe Team and she has a powerful story to share, described here in her own words.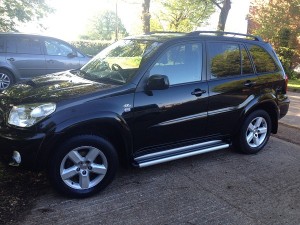 "I am sitting here today in France (on an extended trip) with to door open, afternoon sunshine pouring in and the birds tweeting. Later I am working with one of my clients in my new business, which is also my dream career. My husband is out with the dog and he will be back later for a lazy afternoon in the sunshine. I feel blissfully contented. However my life certainly wasn't always like this.
Prior to joining Raised Vibration (RV) last year I was stuck. And I mean seriously stuck. I had left my city job a few years before due to stress and headed back to the countryside to stay with my Mum. However that combined with a relationship breakup had left me with a serious dent in my confidence. I was working 3 jobs that didn't pay well, struggling with debts and was exhausted most of the time. While there was nothing wrong with the jobs I was doing, I didn't really get much fulfillment out of them and they certainly weren't challenging or stimulating to me.
The one good thing was that I had met my (now) husband, however we were in a rut. Both of us wanted to travel and get out of the daily grind and yet with our financial situation we simply couldn't see how that was possible. Shortly after joining RV we decided to get married, which we did at the end of last year. By then I had started using the tools in RV and learning about what was really possible when I changed my perception and started to ask a new question like 'how IS it possible?' I wrote out my 10, 5, 3 and 1 year visions in RV, and went all the way through the process to my inspired actions. Then I had something concrete to work with (daily actions I could take). I also created some Vibe boards.
Since doing that I have
A) fulfilled my dream to leave my job and come away traveling with my husband. We are currently touring France and Italy and house-sitting.
B) Created a business doing something I love – coaching women – and actually earning money at it (nearly enough to fully support us – watch this space).
C) Manifested the exact 4×4 we desired (I am not good with makes and models, I just asked the universe for a shiny black 4×4!).
D) Manifested the PERFECT house sitting opportunity for myself and my husband, including very specific requirements like a luxury fitted kitchen and bathroom in a beautiful country cottage in France (some pics attached). This came to us in such an unusual way that it cannot be 'logically' explained.
E) Completed my first E-book 'Get the Relationship You Desire' – it will be on sale very soon.
F) I am now working on growing the business, increasing my wealth and creating some audio training products, as well as working as a Coach for RV.
This all in the space of about 6 months.
I am totally blown away by what we were able to achieve once we got clear and made the decision that it would happen, even though at the time we didn't know how.
I hope that maybe my story can inspire some people and perhaps it can inspire you if you are feeling stuck. I want you to know that it took me a couple of years to really absorb the principles of the law of attraction and to get how to manifest. It took me even longer to learn how to utilize that knowledge to get actual tangible results, and the work is on-going. However once I started using RV a lot of it fell into place, and the process was speeded up exponentially. This stuff really works if you stay open and use the tools as they are organized in a logical manner.
So I want to say to you, no matter where you are in your journey, don't give up. Keep the faith. Even if it feels frustrating at times, remember, if I can do it you can too! Keep in mind that I also experienced it 'not working' before it did. And I also got frustrated and doubtful at times. But I never gave up.
In the book 'Think and Grow Rich' by Napolean Hill there is a quote which says "A winner never quits and a quitter never wins". Decide which one you are.
Keep making improvements day by day and for goodness sake use all the tools and support available to you through RV. This has been the secret to my success. That and the people I surround myself with.
With Love
Julie. x"
We hope that  Julie's story inspires you, and we know that you too can begin to manifest your biggest desires in your own life . It starts with a decision.
Sign up to the Raised Vibration platform here
Feel free to ask your questions and leave your comments in the box below.
https://raisedvibration.com/wp-content/uploads/2014/05/Dog-walk-La-Rochelle.jpg
800
600
Vibe Team
http://raisedvibration.com/wp-content/uploads/2017/04/raised-vibration-logo-v2.png
Vibe Team
2014-05-27 07:39:12
2014-05-27 08:11:12
How To Manifest Your Biggest Desires