Are you ready and willing to HAVE IT ALL?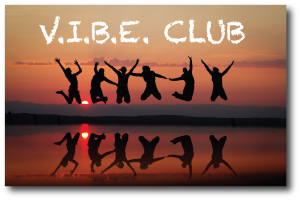 We are creating a sacred space for those of you that are ready to TAKE ON your very own grandest visions and wildest dreams.  THIS IS ALL ABOUT YOU!  Everything and anything your heart desires is what we are out to cause and create together over the next 52 weeks and BEYOND.  THE GAME IS ON, and that game is YOUR GAME!  Let's PLAY!
Sign up TODAY!
This is all about causing magic and miracles in EVERY AREA OF YOUR LIFE.  Not just the areas where it's easy, but in ALL areas.  You get to decide how you want to play YOUR game!  It starts with COMMITTING to yourself that YOU are ready to have it all, willing to step into that possibility and do WHATEVER IT TAKES with a community of amazing people who are committed, ready and willing to do the SAME!
Using all the V.I.B.E. (Visualizing, intending, Believing & Experiencing) tools along with FOCUS and support from live interactions and the technology provided, the only thing standing in your way of HAVING IT ALL IS… YOU!  And this 52-week commitment is YOU saying you are READY to take yourself on and be fully responsible for LIVING THE LIFE YOU DREAM OF.  This is a once in a life time opportunity, inside of a community of EXTRAORDINARY people.
What are the rules of engagement? Signup into the VIBE System NOW for the low price of $39 a month and let the Journey BEGIN! Commit to yourself to PLAY and participate in YOUR LIFE GAMES for AT LEAST the next 52 weeks. It has been said that it takes 3 years to alter a human beings entire reality, inside and out. We say 52 weeks is a good start to building the bridge to having your grandest visions and wildest dreams REALIZED into your reality. Don't delay, signup today and let the magic and miracles BEGIN!