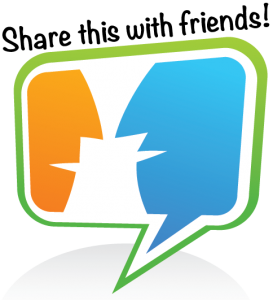 Sign up NOW for the
"Owning My Purpose"
Playshop!
Are you ready to Re-Discover your Unique LIFE PURPOSE and design a life from that purpose which will DELIGHT every cell of who you REALLY are?
We are on our way to the next "Owning My Purpose" Playshop in 2016. This is sure to be a UNFORGETTABLE weekend. We still have room for YOU so come on out and PLAY with us if you are ready to OWN your unique purpose in LIFE, and design your life from there.
This Playshop Is Perfect For You If . . .
You know exactly what your purpose is and are looking for new and creative ways to fulfill it.

You're not certain what your purpose is but you know you are taking actions that are pretty close most of the time.

You are alive with purpose in most areas of life but there are one or two that just aren't up to standard.

You have no clue what your purpose is and would love to have some new powerful directions to put your attention.

You find yourself dealing with smaller or petty concerns for too much of your day.

You spend some time being annoyed or complaining.

You know you are ready to take on a bigger game and play it fully in life.
Here's what we promise out of your participation in the "Owning My Purpose" Playshop:
A clear understanding of what you were brought here to DO and BE in the world.

Increased awareness to your universal connection, to the source of it all.

The very core of your being will be propelled forward and your passion ignited.

You will know the essence of your true self and live a life that you love moment to moment.

You'll possess the ability to design and re-design your future, at will, and of your own choosing.

A new reality – really and truly, of YOUR creation, exactly the way you've always wanted it to be.
Today is the day everything changes because after years of research, study and practice, we have not only identified the things that one needs to begin owning their purpose, but we have assembled it in a way where it is ULTRA EFFECTIVE AND WE WANT TO SHARE IT WITH YOU!
Please join us NOW and

SIGN UP

 for the "Owning My Purpose" Playshop TODAY:
Dates: March 25-27, 2016
Location:
The Unexpected Art Gallery
  
Stop waiting, start creating, and come OWN your purpose.
Sincerely,
Dian Daniel & The Raised Vibration Team
Testimonials
"For the first time in my life, I actually felt freed up to really be me no matter what situation I was in. I see now how our moods, feelings and energies are vibrations, and at any moment I have the capacity to shift my vibration. I not only defined my purpose, but I AM OWNING IT! Owning my purpose now gives me the permission to be exactly who I am with joy and fun! RV helped me to connect more profoundly to my innate ability to create and to communicate with the universe." ~B.R. AZ
"If you have been looking, searching for your purpose in life, the Raised Vibration "Owning My Purpose" workshop is a way to discover your purpose in life with ease and lots of fun. You will have a rocking good time!"  ~A.M. NY
"Creating, in reality, the work I was born to do. Seeing the natural me. Having the tools to raise my personal vibration and impact others. All of these are the magnificent gift of this course." ~P.H. IL
"I finally feel excited to live life again, which I haven't felt in a very long time. I learned so much in the course, not only from the course leaders, but also from being with the participants in the course. My energy level is so high because I'm operating from my life purpose that was created from a connection to the Divine." ~K.S. AZ