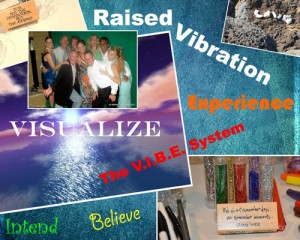 Get your VISUALIZATION groove on by creating a V.I.B.E. Board for any and all things you want to see realized into YOUR world. That's right! For a limited time, we're offering free use of one of the many cool new tools that make up the V.I.B.E. System.
The V.I.B.E. Board Collage Platform is a place where you can quickly and easily assemble your vision/dream boards (we call 'em V.I.B.E. Boards) electronically using photos and images from multiple sources to create V.I.B.E. Boards for every occasion.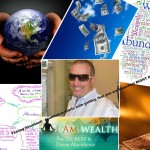 Then, download your V.I.B.E. Boards to your computer, send them out via email, or publish them right to Facebook. You will have your very own online library of images to create a new V.I.B.E. Board in a snap.
Perfect for creating your Law of Attraction type vision boards, dream boards, and you can also use it for fun visual creations for birthdays, anniversaries, holidays or any occasion.